My Specialist Areas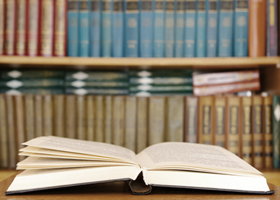 © Depositphotos.com/Alexandr Pakhnyushchy
I am happy to proofread fiction and most non-fiction. As I am a writer as well as a proofreader, I love to work with other writers. If you are a self-publishing author, you will know that it is particularly important to have your work proofread thoroughly. Typos, grammatical errors and sloppy punctuation can easily slip through, which will irritate your readers and attract poor reviews and ratings. I have particular expertise and an interest in a wide range of subjects, including:
Christian theology, spirituality and the church
biblical studies
English as an additional language
history – ancient and modern
popular medical
health and social care
health and nutrition
poetry
biography
educational materials
wildlife
environmental issues
music
pet care
Alongside my writing career, I have worked in other fields, including education. For nine years, I was involved in delivering literacy programmes to pupils with special educational needs such as dyslexia. I appreciate the frustrations and difficulties that dyslexia can cause, both in educational settings and in the workplace. I am particularly sensitive to the needs of clients who struggle with this condition. I can explain all written corrections and amendments verbally and clear up any queries by telephone. As with all my clients, I offer friendly, one-to-one support from start to finish.